"… the most exciting, involving thriller I've read in an age, and I can't recommend it highly enough."
SIMON MAYO
"The most exquisite story of heroism, deception, love and treachery you'll find this year."
MICK HERRON
"… the most exciting, involving thriller I've read in an age, and I can't recommend it highly enough."
LEE CHILD
"This is a rich vein for fiction, and Scott does it more than justice, with this beautifully imagined, beautifully written, smart, sophisticated – but fiercely suspenseful – thriller.
"
ADAM BROOKES
"Scott gives us expertly wrought espionage fiction that blooms into a meditation on war, intimacy and memory."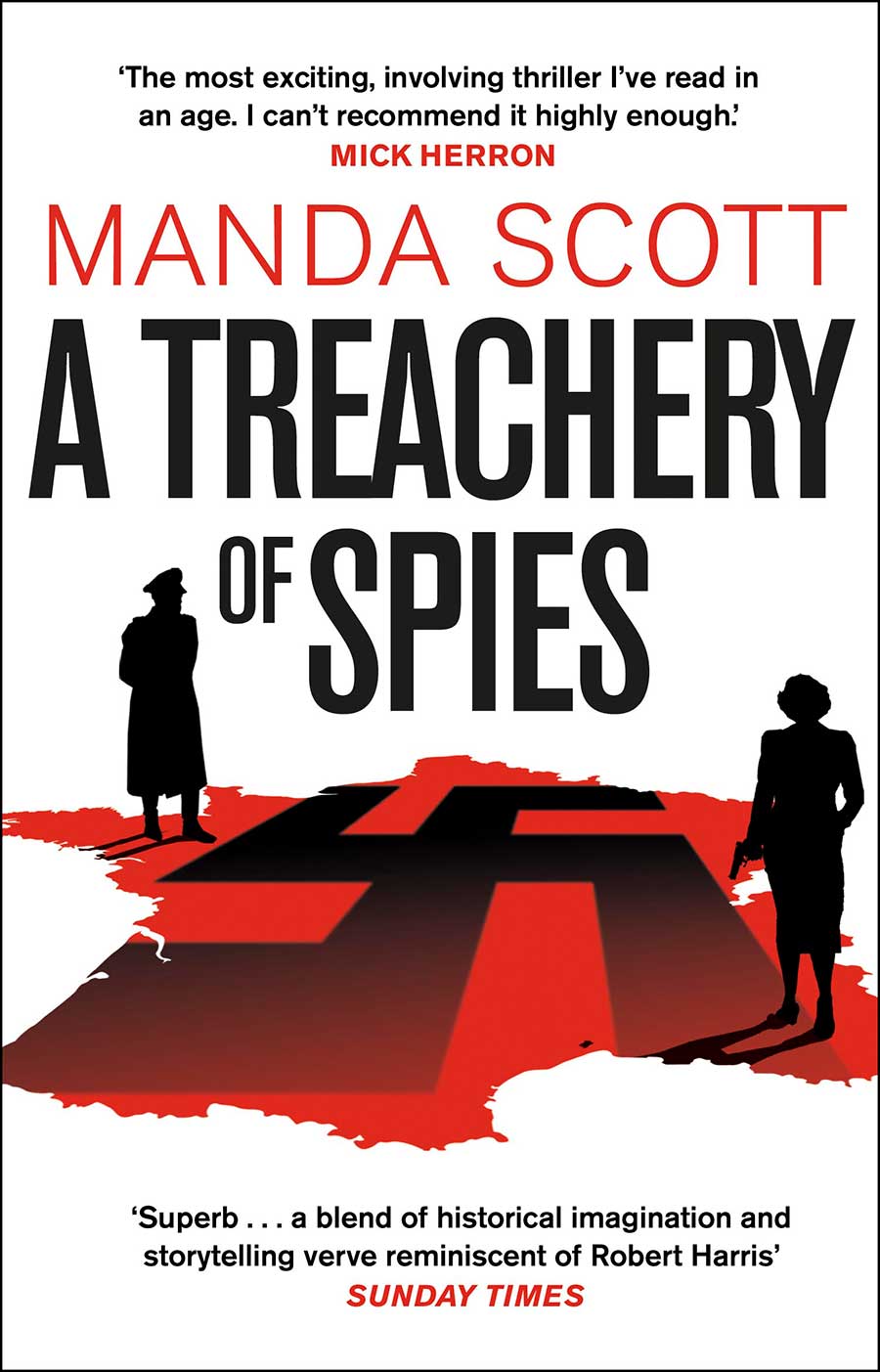 A Treachery of Spies is an espionage thriller to rival the very best, a high stakes game of cat-and-mouse, played in the shadows, which will keep you guessing every step of the way.
An elderly woman of striking beauty is found murdered in Orleans, France. Her identity has been cleverly erased but the method of her death is very specific: she has been killed in the manner of traitors to the Resistance in World War Two.
Tracking down her murderer leads police inspector Inès Picaut back to 1940s France where the men and women of the Resistance were engaged in a desperate fight for survival against the Nazi invaders.
To find answers in the present Picaut must discover what really happened in the past, untangling a web of treachery and intrigue that stretches back to the murder victim's youth: a time when unholy alliances were forged between occupiers and occupied, deals were done and promises broken. The past has been buried for decades, but, as Picaut discovers, there are those in the present whose futures depend on it staying that way – and who will kill to keep their secrets safe…
Winner of the McIlvanney Prize for the Best Scottish Crime Novel of 2019
Sunday Times Thriller of the Month August 2018
Shortlisted for the Saltire Award
Nominated for the People's Book Prize to be Awarded at Capital Crime
[this is where we will say 'READ THE FIRST CHAPTER' (when you're ready…) with a button by the image. Maybe have 'READ THE FIRST CHAPTER' on it instead of the normal title?]
I thought that winning the McIlvanney Prize would be one of the proudest moments of my life. Sharing it with my fellow short-listers felt better. Find out how it happened….
Introducing the character who I now love as much as any character I've ever created: perhaps more than any of them…
Writing is an incredibly solitary occupation. It's always good to connect with people who share the same realities. So go on, get in touch...