BESTSELLING AUTHOR  |  COLUMNIST  |  TEACHER
BESTSELLING AUTHOR
COLUMNIST & TEACHER
"The most exquisite story of heroism, deception, love and treachery you'll find this year."
Simon Mayo
SIMON MAYO
"The most exquisite story of heroism, deception, love and treachery you'll find this year."
ADAM BROOKES
"Scott gives us expertly wrought espionage fiction that blooms into a meditation on war, intimacy and memory
"
LEE CHILD
"This is a rich vein for fiction, and Scott does it more than justice, with this beautifully imagined, beautifully written, smart, sophisticated – but fiercely suspenseful – thriller.
"
MICK HERRON
"… the most exciting, involving thriller I've read in an age, and I can't recommend it highly enough."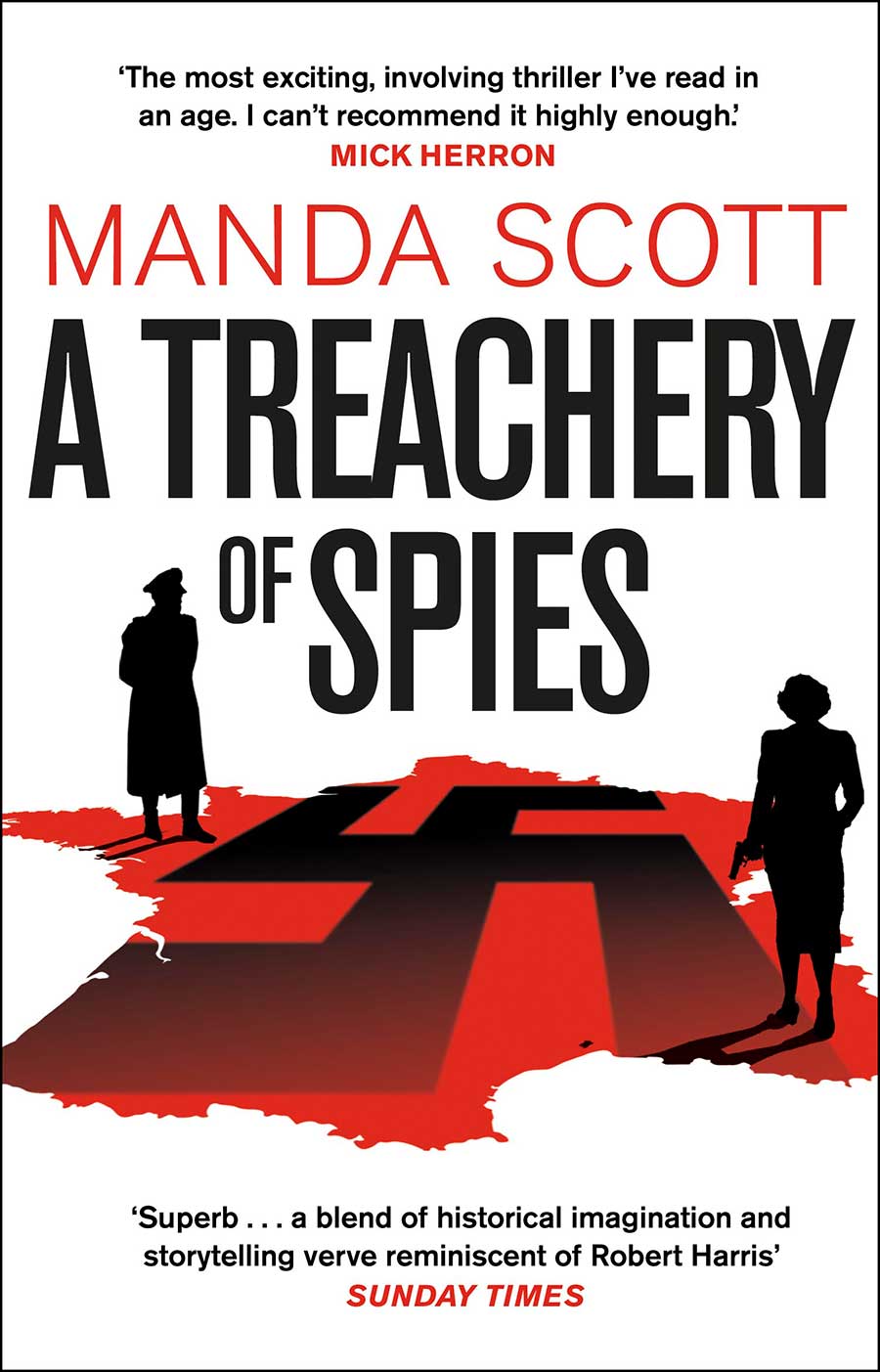 An elderly woman of striking beauty is found murdered in Orleans, France. Her identity has been cleverly erased but the method of her death is very specific: she has been killed in the manner of traitors to the Resistance in World War Two.
Tracking down her murderer leads police inspector Inès Picaut back to 1940s France where the men and women of the Resistance were engaged in a desperate fight for survival against the Nazi invaders.
A story of murder, betrayal and a passion that will shape a life.
And a death.
LATEST NEWS – A Treachery of spies is one of the times top ten thrillers of the decade: link here
WHY WE NEED TO READ THRUTOPIAS
Imagine a future where our great grandchildren look back and say, 'Yes, it was hard. Yes, they made mistakes. Yes, they left it way, way too late, but that was because they didn't know what to do. And my goodness, when they had the visions, they threw themselves into making them happen. And we're here now, living lives we love, because they took the risk to change the way things worked.'
But Utopias that we don't believe in can't help us. We need  stories that lay out a path from here to a future we'd be proud to leave to our the coming generations. We need Thrutopias…
A FREE short story prequel to the novel A Treachery of Spies introducing one of the Resistance assassination teams in Paris in World War Two.
She's a nurse.  She's also a killer  – and she's good at it.  But what happens when her team is betrayed and she's the only one to get clear?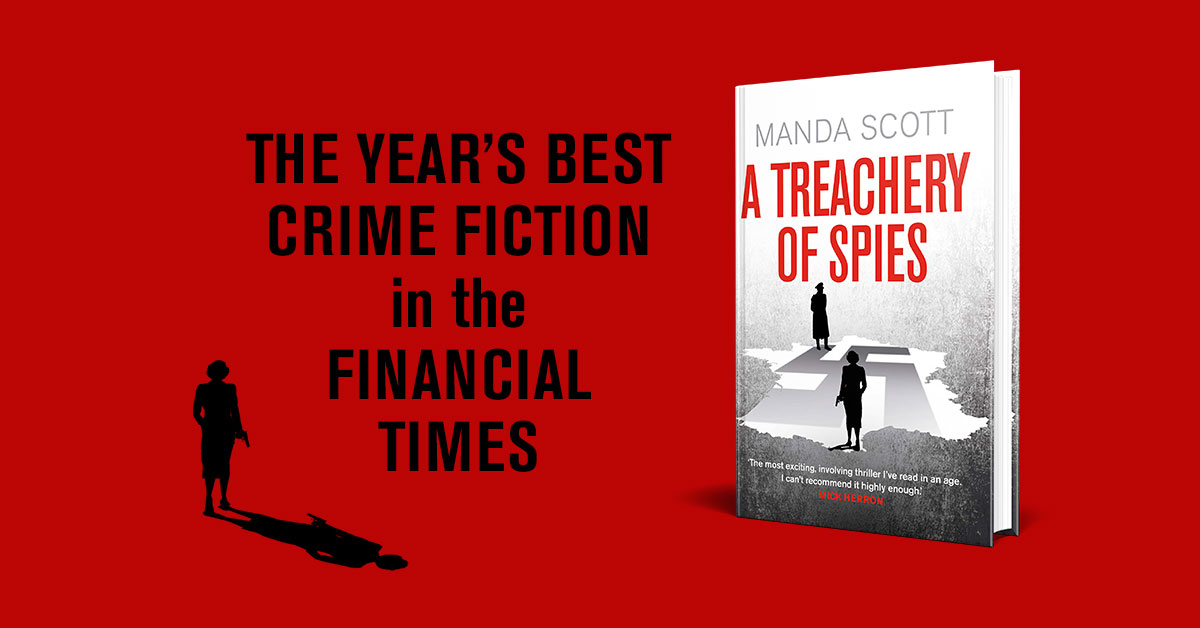 A Treachery of Spies is on the FT's list of best crime fiction for 2018. It's a great list including Jane Harper, Ian Rankin & C J Sansom.
Introducing the character who I now love as much as any character I've ever created: perhaps more than any of them…
A gripping prequel to A Treachery of Spies. Get your FREE copy and read it now on any device.
A NEW PROJECT FOR A NEW WORLD
My new project for 2020 is a podcast, blog and membership program.
Here's the full story…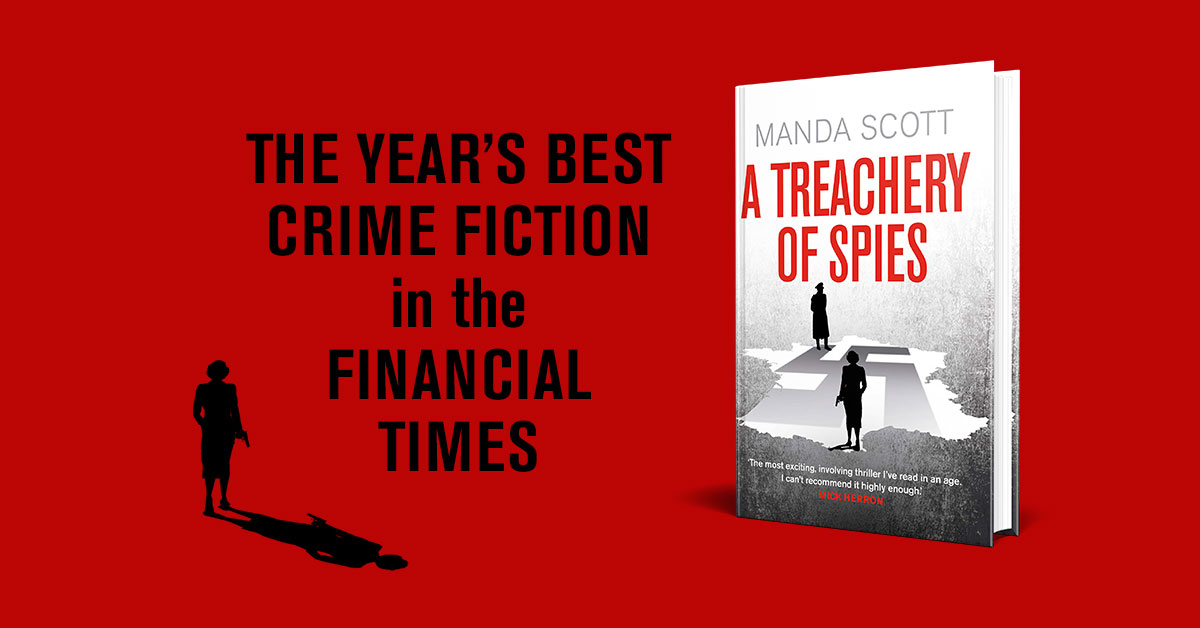 A Treachery of Spies is on the Financial Times' list of best Crime Fiction of 2018. It's a great list and includes Jane Harper, Ian Rankin and C J Sansom.
Introducing the character who I now love as much as any character I've ever created: perhaps more than any of them…
Ever thought about whether you could have been an agent? Check out the seven essential traits that would have kept you alive in occupied France.
BEHIND THE BOUDICA SERIES
JEAN M AUEL
"A powerful novel, alive with the love, deceit, wisdom and heroics of humanity"
PUBLISHING NEWS
"The new Mary Renault"
Everyone dreams: not everyone dreams lucidly, but it's there for those who want to step into a world (many worlds) where anything is possible. Here is the gateway to all possible futures, and the answers, if we persist, to all possible questions.
"We consort openly with the best of men. You allow yourselves to be debauched in secret by the vilest." – so said the consort of the Gaulish king to Julia Augustus, wife of the Emperor to the Roman Empress who cast aspersions on her morals. Celtic women were far more empowered than their Roman counterparts – and we've barely got back to what our ancestors took as their right.
What did the Romans ever do for us? Besides committing cultural and spiritual genocide, destroying our links to five thousand years or more of spiritual evolution and annihilating our tribal roots – not a lot that we'd want to keep.
In Britannia, Aulus Plautius (David Morrissey) knows that to defeat the tribes of Britannia, you need to kill their gods. But who were the old gods of our tribal past? Are they still here?  And if so, how best can we re-connect with them, to rediscover our heritage and our sense of connectedness to the earth.
THE ADVERTISER, AUSTRALIA
"All historical novels should be this good"
PUBLISHING NEWS
"The new Mary Renault"
JEAN M AUEL
"A powerful novel, alive with the love, deceit, wisdom and heroics of humanity"
SAINSBURY'S MAGAZINE
"It is so well written that its world of prescient dreamers and fearless warriors lingers in the imagination long after the final page"
THIS CHANGES EVERYTHING…
For six centuries, we've been told that Joan of Arc was a pious – and necessarily clueless – peasant virgin used as a standard bearer while the men got on with the messy act of winning the war against the English.
The truth is so much more interesting, but in the past and in the present day, there are people who will kill to keep the myth alive.
In this fast-paced, gritty thriller, past and present weave inexorably towards an incendiary – and unexpected – conclusion. Read more.
Random thoughts from the keyboard: what are we here for? Who's going to win the next election – and does it matter? Can we stitch together the neurophysiology of consciousness with sustainable economics?
Once in a while, I get to sit in front of a microphone… either alone or in company, reading a short story, or having a conversation.  Here's a selection of things that have happened recently, with more to follow in due course.
Why do we write? More importantly, how do we write?  Observations from the coalface on the process of writing as an art, a profession and a way of staying sane (ish).
For those of us who still read in blocks of longer than 280 characters, a round up of all that's best in books, journals, commentary and on the web.
Writing is an incredibly solitary occupation. It's always good to connect with people who share the same realities. So go on, get in touch...