THOUGHTS  |  DREAMS  |   ACTION

THOUGHTS   |   DREAMS   |   ACTION
Thoughts from a writing life…
The Year's best Crime Fiction in the Financial Times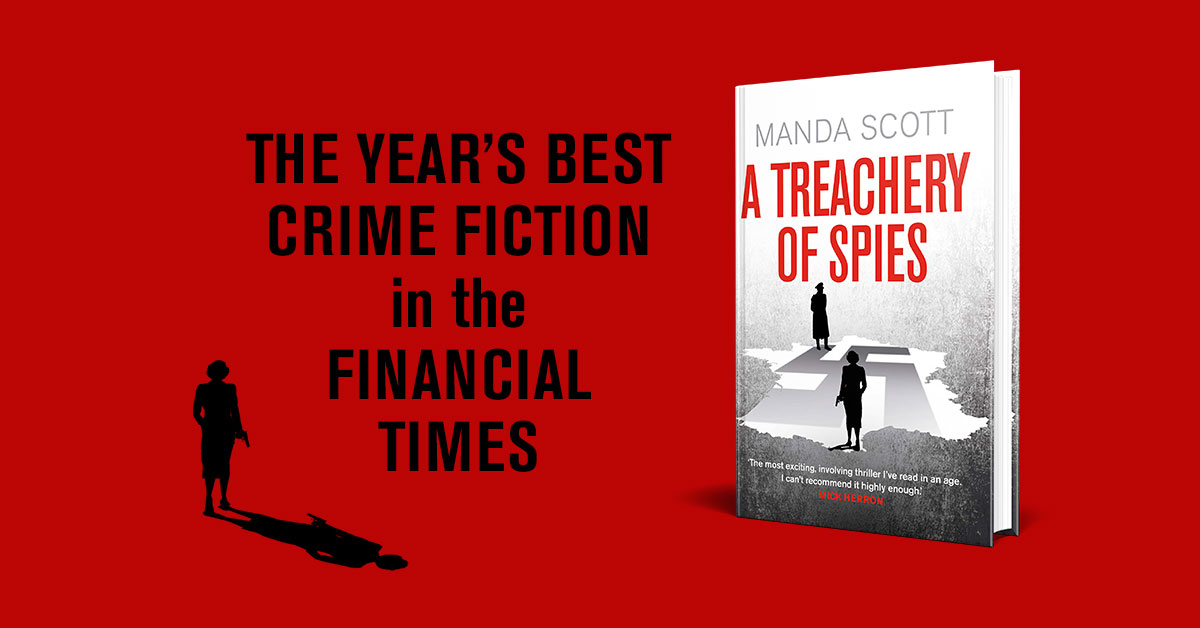 A Treachery of Spies
is one of a great selection of FT Crime reads for 2018, including the latest from Ian Rankin, Jane Harper and C J Sansom.
"A Treachery of Spies by Manda Scott Bantam Press, £16.99
The success of Manda Scott's magisterial Boudica quartet gave no hint of the very different pleasures to be accorded by A Treachery of Spies. The book opens in the present-day with a murder whose tendrils stretch back to World War Two. An elderly woman is savagely killed in Orléans, France, her throat cut and her tongue removed — a death in the manner of those who betrayed the Resistance."
See the rest of Barry Foreshaw's recommendations for 2018 here.